THE GLOBAL TEACH-IN MISSION STATEMENT
The Global Teach-In is a research and educational organization dedicated to developing and disseminating a coherent program of policy reforms and institutional reconstruction.  Global Teach-In's mission is to transform existing political and economic arrangements, which concentrate wealth and power, perpetuate militarism, and threaten ecological and climate stability.  These negative outcomes are part of a cycle of scarcity, violence and misallocation of resources that aggravates other problems like unemployment, racism, government surveillance, and a weakening social welfare system.  Solutions to these problems do not readily occur because of the gaps between leaders, the traditional large corporate sector, the mass media and established experts on the one hand and citizens, social needs and a critical, solutions-focused dialogue on the other.
We view the creation of viable alternatives as a process requiring a new kind of collaboration involving scholars, activists, and office-holders at the local, regional, national and global levels.  We pursue this mission by organizing global teach-ins using cyber-conferencing technology, podcasts and associated radio programming.  We also maintain a website that hosts the latest version of our transformative program and an archive of policy papers and videos of Teach-In proceedings.  The teach-ins serve to disseminate our program as a framework for interdisciplinary, international communication.  We update our website periodically based on the ideas and information communicated during teach-ins, while maintaining and improving the coherence of our core program: a Green New Deal, demilitarization, and the formation of locally controlled enterprises.  This program informs the research and activities of teach-in participants, who in turn inform updated versions of the program, enabling us to think and act on multiple levels from the local to the global.
***
AN ALTERNATIVE TO THE CRISIS OF DEMOCRACY AND DYSTOPIA

In the U.S. and U.K., Kenan Malik has recently argued in an essay in The New York Times:  "With the dismantling of the postwar political system has gone, too, the old division between social democracy and conservatism. The new fault line — not just in British politics but throughout Europe — is between an elite, technocratic managerialism, governing through structures that often bypass democratic processes, and a growing mass of people who feel alienated and politically voiceless.  The new divide cuts across old distinctions of right and left. To survive, many of the old parties have embraced the elite, technocratic approach. At the same time, hostility to the established order has led to a rise of populist parties, from the far-right National Front in France to the left-leaning Scottish National Party. (There are signs of a similar process in the United States: Witness the popularity of both Mr. Trump, among Republican voters, and Senator Bernie Sanders, among Democrats.)"  One reason for the rise of the populists is the decline of wealth capacity in manufacturing, with many commentators ignoring the problem.
The limit to Malik's analysis is that we need explanations for how to address these choices.  We need to do more than simply sanction the "progressive candidates" running for office or deconstruct their limitations.  This is spelled out in an extensive analysis here.  We  have to do more than petition elites.  The alternatives to deconstruction can be seen once we examine how deconstruction applies in the cultural realm. The ability to articulate and appreciate a new economy will be enhanced through a different kind of reconstructionist culture and reconstructionist economy. These alternatives can help us move beyond the limits of recent social movements. Industrial policies linked to competent firms and social movement accountability structures are needed. We can't just celebrate dystopias as if that is our only cultural response.  Listen to this short lecture (audio file link) on this topic.  The ability to provide a reconstructionist alternative in the economy can be seen in Jonathan M. Feldman's interview on the Keiser Report (taped December 18, 2012, broadcast December 29, 2012, @16:29).  How can we create a peoples' economy? Here's How! 
***

AN ALTERNATIVE TO THE RACIST AND RIGHT-WING NATIONALIST MOVEMENT
A series of articles shows how to combat the new racist, right-wing nationalist offensive:
Article one examines its rise in Sweden and the relative weakness of the Left and how to create a new kind of democratic politics and economics (published September 17, 2014 in Counterpunch).  Sweden is an exemplar of larger forces in Europe.  This movement is based on long-term trends which many leaders in politics, the media and university have failed to address.  
Article two examines the onslaught of police shootings in the U.S. and the politics behind attacks as in Ferguson, Missouri (published December 1, 2014 in Counterpunch).
Article three examines the political economy of vigilantes, gun violence and the NRA with a focus on the Charleston shootings and shows and how to oppose these forces tied to both extreme and mainstream society (published July 22, 2015). The article was distributed via Portside, the left information network, and The London Progressive Journal). 
Article four returns to the Swedish scene and explains how mainstream society and the Left have been unable to systematically oppose the structures supporting the far-right (published August 8, 2015).
Articles five  and six analyze how media elites have reacted to the far-right.  This includes an analysis of how the media has reacted to the the far right's propaganda offensive as well as the protest movement against it (in Swedish and English, published August 10, 2015 and in English September 2, 2015). The limitations of Swedish media coverage in analyzing questions related to immigration and new Swedes have lasted for several years.

Article seven looks at the new end game and code words for Swedish politics: "the politics of scarcity."  Wasting resources on a phantom Russian threat, inflating the military budget as a result, the surplus necessary for a dramatic increase in refugee absorption was squandered on the Swedish military-industrial complex and the false prophets of Russophobic defense intellectuals.  The Left, mostly unable or unwilling, to use the discourse of budgetary alternatives either embraces the dampening of refugees or using moralistic arguments that have already failed.  While some have discussed alternative kinds of participatory governance, this discourse is totally marginalized in Sweden, a nation considered a key emblem of welfare states and moral progress.

Article eight looks at Brexit and Lexit, explaining the limits to both the proponents and opponents of the campaign for the UK to leave the EU.  We analyze the dangers associated with just remaining in the EU and failing to make systematic changes. The Brexit campaign was associated with the far Right's agenda and the article predicts that it has and will empower that agenda.  While the EU is an elitist institution with some democratic elements, it is in need of radical reform.  This analysis explains how to promote such reforms.  If the EU cannot be reformed, we still need an alternative to the EU but both reform and alternatives both depend on systematic changes to the way economic, media and political power are organized.  The political short cuts of both exit and remain strategies must be opposed by a more comprehensive program of Social and Economic Reconstruction.
[For links, click on the word article above].

***
Here are some presentations from the Global Teach-In which took place on April 25th, 2012!   (The original teach in was a live video conference, here we present some of the audio, video and written presentations from the event.)
PART ONE: AUDIO PRESENTATIONS
Gar Alperovitz, US, Speaking on Economic Democracy
Pam Brown, US, Speaking on Student Debt
Ellen Brown, US, Speaking on Alternative Banking
Colin Hines, UK, Speaking on a New Political Agenda
Read some of the testimonials about the Global Teach-In here!
PART TWO: VIDEO PRESENTATIONS
Bill McKibben, US
Portland Oregon, US
Burlington, VT, US
Edinburgh, UK
PART THREE: WRITTEN PRESENTATIONS
Read the presentation by Lloyd J. Dumas about "Democracy, Technology and Alternative Planning," here.  Read about Brian D'Agostino's new book here.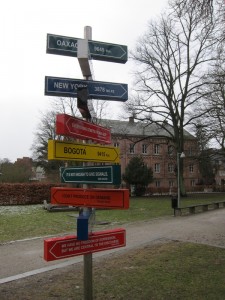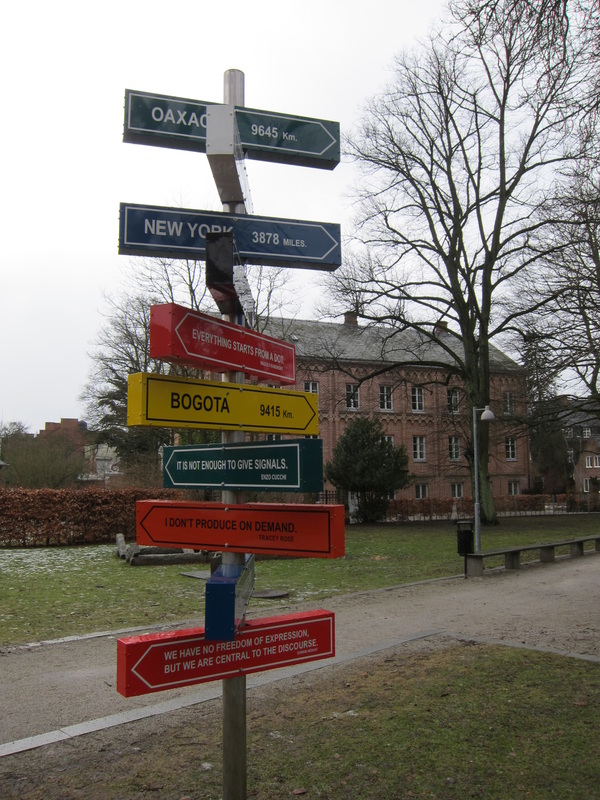 The Global Teach-In took place simultaneously in seven countries and multiple cities, starting on April 25th, 2012 at 12:00 Noon Eastern Daylight Time.  This interactive and participatory event included discussions by experts, grassroots activists and citizens at large concerned about developing solutions to policy problems and creating alternative institutions.  The Teach-In involved face-to-face deliberation, teleconferencing and an internet-based broadcasting network.  Local teach-in groups already exist or are in formation.  We encourage you to contact us at globalteachin [at] gmail.com or find us on Twitter and plan for organizing local teach-ins in your community!
 Teach-In Locations & Some of the featured speakers.
FINAL Working Schedule for the Global Teach 25 April 2012
Read about how to promote economic democracy at the United Steel Workers blog here and the critique of everyday economics at Counter Punch here.