Here are some presentations from the Global Teach In we had on April 25th, 2012!   Don't miss Jonathan M. Feldman's interview on the Keiser Report (taped December 18, 2012, broadcast December 29, 2012).  Create a peoples' economy: Here's How!
(The original teach in was a live video conference, here we present audio, video and written presentations from the event.)
More to come soon!

PART ONE: AUDIO PRESENTATIONS

Read some of the testimonials about the Global Teach-In here!
PART TWO: VIDEO PRESENTATIONS
PART THREE: WRITTEN PRESENTATIONS
Read the presentation by Lloyd J. Dumas about "Democracy, Technology and Alternative Planning," here.  Read about Brian D'Agostino's new book here.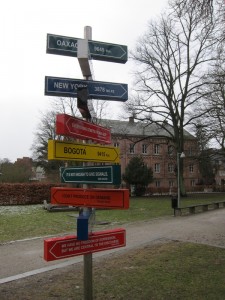 The Global Teach-In took place simultaneously in seven countries and multiple cities, starting on April 25th, 2012 at 12:00 Noon Eastern Daylight Time.  This interactive and participatory event included discussions by experts, grassroots activists and citizens at large concerned about developing solutions to policy problems and creating alternative institutions.  The Teach-In involved face-to-face deliberation, teleconferencing and an internet-based broadcasting network.  Local teach-in groups already exist or are in formation.  We encourage you to contact us at globalteachin [at] gmail.com or find us on Twitter and plan for organizing local teach-ins in your community!
 Teach-In Locations & Some of the featured speakers.
FINAL Working Schedule for the Global Teach 25 April 2012
Read about how to promote economic democracy at the United Steel Workers blog here  and the critique of everyday economics at Counter Punch here.

High Noon by JF Rischard