Place names indicate where these individuals broadcasted from on April 25, 2012.
Gar Alperovitz,

WASHINGTON, D.C., USA

Gar Alperovitz, historian and political economist, is the Lionel R. Bauman Professor of Political Economy at the University of Maryland. He is a former Fellow of King's College, Cambridge; a founding Fellow of Harvard's Institute of Politics; a Fellow at the Institute for Policy Studies; and a Guest Scholar at the Brookings Institution. Alperovitz also served as a Legislative Director in the U.S. House of Representatives and the U.S. Senate, and as a Special Assistant in the Department of State. Alperovitz is a founding principal of The Democracy Collaborative, a research institute working to change the prevailing paradigm of community economic development—and of the economy as a whole—in the United States toward a new emphasis and system based on broadening ownership and stewardship over capital, building democracy at the workplace, stabilizing communities, and fostering environmental, social, and institutional sustainability.  He is the author of numerous books, most recently America Beyond Capitalism: Reclaiming Our Wealth, Our Liberty, and Our Democracy.   More information about his work can be found at garalperovitz.com.
___________________________________________________________
Ellen Brown,
PHILADELPHIA, PENNSYLVANIA, USA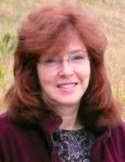 Ellen Brown is an attorney and president of the Public Banking Institute.  In Web of Debt, her latest of eleven books, she shows how a private cartel has usurped the power to create money from the people themselves, and how we the people can get it back. She has written over 130 articles on this subject and has done over 500 interviews, available here.  A longer biography and her other books are available here.  
___________________________________________________________
Pamela Brown, NEW YORK, NEW YORK, USA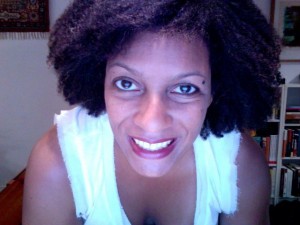 Pamela Brown is a writer, filmmaker and activist living in Brooklyn, NY.  She holds her undergraduate degree in Philosophy from Dartmouth College, and a Master of Arts in Media Studies from The New School, where she is currently pursuing a doctorate in Sociology.  She is a member of the Occupy Student Debt Campaign that has inspired a new movement to make American higher education a right.  Pam's current projects include a book on the relationship between neoliberal ideology, inequality and technological change, and a documentary about the power of how we remember African-American history.  For more information please visit: www.emission-control.net and 1tday.org.
___________________________________________________________
Nicholas Caleb,

PORTLAND, OREGON, USA

Nicholas Caleb is an attorney and professor of government, cultural geography, and public speaking in Portland, Oregon. He has experienced "politics" from a variety of vantage points, including as an organizer for the Democratic Party, a clerk in the federal Judiciary, and a policy analyst Vandana Shiva's NGO The Research Foundation for Science, Technology, and Ecology in Delhi, India. Currently, he spends his political energy organizing in and around Occupy Portland. For more information on Nicholas, go here.
___________________________________________________________
Ashwin Desai, DURBAN, SOUTH AFRICA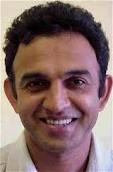 Ashwin Desai is a University of Johannesburg sociologist who is also one of Durban's leading social critics. His books include We are the Poors, Inside Indenture, and Reading Revolution. ___________________________________________________________
Lloyd Jeff Dumas, DALLAS, TEXAS, USA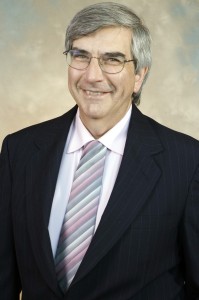 Lloyd Jeff Dumas is a Professor of Political Economy, Economics, and Public Policy in the School of Economic, Political and Policy Sciences (previously, Social Sciences) at the UT-Dallas.  

He has published six books and more than 100 articles in 11 languages in books and journals of economics, engineering, sociology, history, public policy, military studies and peace science, as well as in such newspapers/magazines as The New York Times, Los Angeles Times, International Herald Tribune, Science magazine, Boston Globe, Technology Review, Defense News, and the Dallas Morning News. His latest work,  Seeds of Opportunity: Climate Change Challenges and Solutions  was published online by the Civil Society Institute (www.civilsocietyinstitute.org) in April 2006. Dr. Dumas has been quoted as an authority in Time, Business Week, Financial Times, Science, Der Spiegel, Chicago Tribune, Christian Science Monitor, and Washington Post, among many others. He has addressed the United Nations, testified at city, state and federal government hearings, and discussed the policy implications of his work on more than 250 TV and radio programs in the U.S., former Soviet Union, Russia, Canada, Europe, Latin America and the Pacific.  For more information on Lloyd Jeff Dumas, go here.
___________________________________________________________
Jonathan Michael Feldman, STOCKHOLM, SWEDEN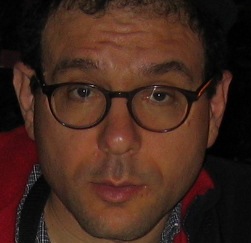 Jonathan Michael Feldman is an expert on alternative security, economic development, mass transportation manufacturing, and social mobility living in Stockholm, Sweden.  He has written for a variety of publications including: The American Prospect, Counterpunch, Broderskap, Economic and Industrial Democracy, The Economics of Peace and Security Journal, European Planning Studies, International Journal of Labour Research, In These Times, London Progressive Journal, Social Europe, and Social Text.  Feldman was a co-conceiver and principal organzer of "The U.S. After the Cold War: Claiming the Peace Dividend," a national town meeting on May 2, 1990 involving over 64 cities and 38 radio stations focusing on new budgetary, disarmament and conversion policies for the United States.   He was the principal organizer of "Ett nytt grönt kontrakt för Sverige?," the Swedish National Green New Deal conference involving Swedish business, labor, environmental and political leaders held on March 9th and 10th at Stockholm University and televised by Swedish news channel SVT24.
___________________________________________________________
Peter Geoghegan,

EDINBURGH, SCOTLAND, UK

Peter Geoghegan is an Irish journalist and writer living in Edinburgh. he writes as a freelance for a range of publications including the Guardian, the Times Literary Supplement, the Scotsman, the Irish Times, the Times Higher Education and the Irish Independent; He edits a magazine called Political Insight for the Political Studies Association; he organizes political cabaret events in Scotland under the name 'Realpolitik'; and is a member of the New Public Thinkers discussion forum.  For more information on Peter, go here.
___________________________________________________________
Colin Hines,

LONDON, ENGLAND, U.K.

Colin Hines is the convener of the "Green New Deal" group. He coined the term in 2007 and brought together a group of finance, tax, energy and environmental experts to make the case for massive spending on energy savings to help solve the economic crisis. He is at present working on a project in which Birmingham City Council, the largest local authority in Europe, intends to raise £100s of millions to make more than 100,000 properties energy efficient.  His forthcoming book  Progressive Protectionism  details why a global "Green New Deal" needs an internationalist "Green New Protectionism."  He is an advisor to the Green Member of Parliament Dr Caroline Lucas and author of the book  Localization: A Global Manifesto (Earthscan). Before that he was the Co-ordinator of Greenpeace International's Economics Unit having worked for the organisation for 10 years.
___________________________________________________________
Oscar Kjellberg,

STOCKHOLM, SWEDEN

Oscar Kjellberg is an economist, agronomist and, after helping to develop the Swedish interest free JAK Bank for 17 years, a banker. Living in Stockholm, Sweden he is now engaged as a consultant in the development of the new debt-free and risk-sharing forms of savings and finance that are needed to enable entrepreneurs to assemble suitable mixes of equity and loan capital during the risky transition to sustainability. He is also engaged in the Swedish Transition movement and in financial permaculture but today his most important engagement is the development of a co-operative garden farm transition bank (Södra Rörums Sambruk) where 200 people can invest their long term savings and 20 of them also can grow their own supply of food in a sustainable way. The idea is to develop a model that easily can be copied by thousands of swedish transitioners. In English he has published the article "The Mondragon Bank: An old model for a new type of finance" in Fleeing Vesuvius: Overcoming the risks of economic and environmental collapse. 
___________________________________________________________
Joanne Landy,

NEW YORK, NEW YORK, USA

Joanne Landy is Co-Director the New-York based Campaign for Peace and Democracy.  CPD works to advance a new, progressive and non-militaristic U.S. foreign policy — one that encourages democracy and social justice by promoting solidarity with activists and progressive movements throughout the world. CPD stands in opposition to existing U.S. foreign policy, which is based on domination, militarism, fear of popular struggles, enforcement of an inequitable and cruel global economy, and — despite the democratic rhetoric — persistent support for authoritarian regimes. Founded in 1982, CPD opposed the Cold War by calling for "detente from below." It engaged Western peace activists in the defense of the rights of democratic dissidents in the Soviet Union and Eastern Europe, and enlisted East-bloc human rights activists against anti-democratic U.S. policies in countries like Nicaragua and Chile. Today, the Campaign continues its work for a new U.S. foreign policy, opposing corrupt and authoritarian governments–whether they are U.S. allies, like Saudi Arabia or Bahrain, or states like North Korea and Iran to which the U.S. is hostile. CPD advocates abandoning neoliberal economic policies that bring mass misery to people in large parts of the world and works to defend the environment from both governmental and corporate dep

redation. 
___________________________________________________________
Duncan MacDonald, TORONTO, ONTARIO, CANADA
 
Duncan MacDonald is on the staff of the Ontario Federation of Labour (OFL). The Ontario Federation of Labour (OFL) represents 54 unions and one million workers. It is Canada's largest provincial labour federation.  He is also a member of  the Canadian Office and Professional Employees Union (COPE) 343.
___________________________________________________________
Larry Martin,

 WASHINGTON, D.C., USA

Larry Martin lives and works in Washington, DC to advance ecologically sound economic development models.  He is chair of Sustainable Community Initiatives, the non-profit owner of Community Forklift – a thrift store for surplus and salvaged building materials.  Forklift created nearly $1M in value from the waste stream in 2011 and employed 22 people.  He also serves on the board of the DC Sustainable Energy Utility, a $15M (FY2012) "utility" that invests in energy efficiency and green jobs.  He is also active promoting smart growth in transportation and land-use planning policy for the Metro-region, and has worked to promote ecological economics as past executive director of The Other Economic Summit (NA) and in sundry other transitory undertakings.  Whenever possible he tries to spend time outside, and enjoys kayaking on the Potomac River.
___________________________________________________________
Bill McKibben,

BOSTON, MASSACHUSETTS, USA

Bill McKibben is the author of a dozen books about the environment, beginning with The End of Nature in 1989, which is regarded as the first book for a general audience on climate change. He is a founder of the grassroots climate campaign 350.org, which has coordinated 15,000 rallies in 189 countries since 2009. Time Magazine called him "the planet's best green journalist" and the Boston Globe said in 2010 that he was "probably the country's most important environmentalist." Schumann Distinguished Scholar at Middlebury College, he holds honorary degrees from a dozen colleges, including the Universities of Massachusetts and Maine, the State University of New York, and Whittier and Colgate Colleges. In 2011 he was elected a fellow of the American Academy of Arts and Sciences.
___________________________________________________________
Percy Nhau, DURBAN, SOUTH AFRICA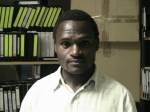 Percy Nhau is a Zimbabwean political refugee long resident in Durban, a Visiting Scholar at the Centre for Civil Society, and an official of the Right2Know campaign against state secrecy. For more information on Percy, go here.
___________________________________________________________
Robert Pollin, AMHERST, MASSACHUSETTS, USA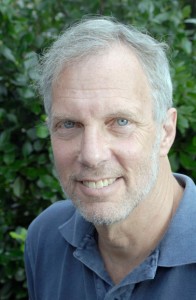 Robert Pollin is the Director of the Political Economy Research Institute, and Professor of Economics, at the University of Massachusetts, Amherst. His research centers on macroeconomics, conditions for low-wage workers in the U.S. and globally, the analysis of financial markets, and the economics of building a clean-energy economy in the U.S. His books include A Measure of Fairness: The Economics of Living Wages and Minimum Wages in the United States (co-authored, 2008); An Employment-Targeted Economic Program for Kenya (co-authored, 2008); An Employment-Targeted Economic Program for South Africa (co-authored, 2007); Contours of Descent: U.S. Economic Fractures and the Landscape of Global Austerity (2003); and The Living Wage: Building A Fair Economy (co-authored 1998).
___________________________________________________________
Lesley Riddoch,

EDINBURGH, SCOTLAND, UK

Lesley Riddoch is a writer, journalist, campaigner and podcaster. She is co-founder of Nordic Horizons – an Edinburgh-based thinktank exploring Nordic policy – and completing a PhD. She is a member of Equimar – Europe's largest marine energy research programme – and patron of Scottish MND (Motor Neurone Disease).  For more information on Lesley, go here.
___________________________________________________________
Joel Rogers,

MADISON, WISCONSIN, USA

Joel Rogers is professor of law, political science, public affairs and sociology at the University of Wisconsin-Madison and director of COWS, the national high-road strategy center. He has written widely on American politics and democratic theory (On Democracy, Right Turn, Associations and Democracy, Works Councils, What Workers Want, American Society: How it Really Works), worked with a variety of governments, and helped found and operate many several progressive NGOs (Center for a New Democracy, New Party, Economic Analysis Research Network, Apollo Alliance, Emerald Cities Collaborative). A MacArthur Foundation "genius" winner, Newsweek identified him as one of the 100 living Americans most likely to shape U.S. politics and culture in the 21st century. Glenn Beck claims Rogers is a "wildly powerful man" and the behind-the-scenes "wizard" of American progressive politics, which Rogers wishes were only true. He lives in Madison, Wisconsin.
___________________________________________________________
Paul Shanon, BOSTON, MASSACHUSETTS, USA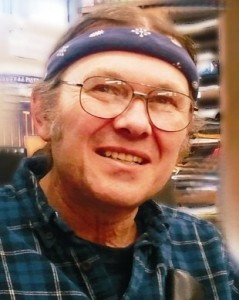 Paul Shannon is a member of the program staff of the American Friends Service Committee (AFSC) in New England and a founding member of the Majority Agenda Project in the Boston area. For almost all of his adult life he has been an activist, writer and speaker in various peace, union, prison reform, human rights, and social justice movements particularly the United Farm workers union drives, the Vietnam anti-war and solidarity movements, the movement to end apartheid in South Africa, the 1980's Central America and Cambodia solidarity movements, the Haiti solidarity movement and the Afghanistan and Iraq anti-war movements. He is past editor of the Indochina Newsletter and director of the national film library of the AFSC. He has been teaching social science courses at a number of colleges for 36 years, including a course on the history of the Vietnam War. Currently he is an organizer for a campaign seeking to place a referendum on the Massachusetts ballot calling for ending the war in Afghanistan now and redirecting funds from the military budget to job creation and support for vital programs.
___________________________________________________________
Alice Slater,

NEW YORK, NEW YORK, USA

Alice Slater, New York Director of the Nuclear Age Peace Foundation, is a founder of Abolition 2000, a global network supporting the elimination of nuclear weapons and nuclear power.  She is a member of the Global Council of Abolition 2000, serves on its International Coordinating Committee and directs its Energy Working Group.  Ms. Slater is on the Board of the Lawyers Committee for Nuclear Policy, the Steering Committee of Shut Down Indian Point, and the Energy Committee of the NYC Bar Association.  She is a member of the Anti-War and Environmental Solidarity Working Groups at Occupy Wall Street.  She serves on the Advisory Boards of the Rideau Institute and the Global Network Against Weapons in Space.  Ms. Slater is a UN NGO Representative and has written numerous articles and op-eds, with frequent appearances on local and national media.
___________________________________________________________
Mike Small,

EDINBURGH, SCOTLAND, UK

Mike Small is the founder of the Fife Diet local food movement, which aims to take back control of the food system, or 'occupy food'. He is an activist, writer & publisher focusing on experimental democracy, ecology and innovation.  Between October 2007 and October 2008 the Fife Diet asked people to sign-up to eating food from the region of Fife, for a year, monitor their progress and share their experience. The project has developed from a voluntary network of people dedicated to eating 'from Fife' for a year, to a much larger network of people trying to re-localise more generally and to explore what sustainable food might be.  For more information on Fife, go here.
___________________________________________________________
Lorentz Tovatt, STOCKHOLM, SWEDEN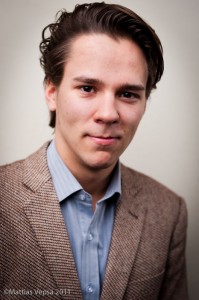 Lorentz Tovatt is a social entrepreneur who works to make the green grass-roost movement as big as possible. He is currently working with  Wake-Up Call, a company that goes around to schools, universities and organizations, holding lectures and workshops on sustainability, climate change and youth leadership. Lorentz was one of the founders of the "Supermiljöbloggen" – Sweden's largest blog on environmental issues."
___________________________________________________________
Chris Townsend,

WASHINGTON, D.C., USA

Chris Townsend is the longtime Political Action Director for the United Electrical Workers Union (UE). He has been stationed in Washington, D.C. for the past twenty years.  Townsend also serves the union in a number of organizing and collective bargaining roles. He has been a union member since he was seventeen, belonging to a number of unions. He has held jobs in manufacturing and in the municipal sector.